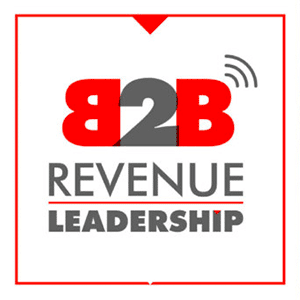 This podcast segment features Kevin F. Davis, President of TopLine Leadership & Brian G. Burns, show host of "B2B Revenue Leadership," discussing sales coaching & leadership.
This weekly 30-minute podcast, hosted by sales thought leader Brian G. Burns, is focused on leadership in the B2B space. It shares the most modern and scientific approaches that drive revenue growth. If you are a CEO, VC, CRO, CMO or want to be one someday then this podcast is for you.
Sales Management Training Blog
In addition to this resource, we have plenty of helpful articles recently written by TopLine Leadership's President, Kevin F. Davis.
Available Now: The Sales Manager's Guide to Greatness
Kevin F. Davis, president of TopLine Leadership Inc., provides 10 essential strategies for maximizing your performance as a sales manager in his book, "The Sales Manager's Guide to Greatness."