Our consultants are highly successful sales, sales management, and sales leadership practitioners who are also skilled trainers and facilitators. We've trained over 35,000 sales managers and tens of thousands of salespeople for many of the most successful sales organizations in the world.
Kevin Davis, President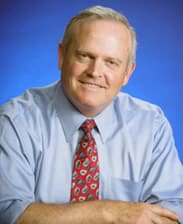 Kevin Davis is the president of TopLine Leadership Inc., a leading sales and sales management training company serving clients from diverse sectors. TopLine shows companies how to dramatically increase top line revenue growth by implementing a consistent sales process based on a deep understanding of how customers buy.
Kevin has more than 30 years of experience in every aspect of sales, sales management, and sales training. Early in his career, Kevin was a sales representative, account executive, sales manager, and district general manager during a distinguished career with Lanier Worldwide, a Fortune 200 company. Frustrated with the lack of customer focus on most sales approaches at the time, he founded his own company in 1989. Since then, Kevin has delivered sales and management/leadership training to tens of thousands of tenured salespeople and sales managers.
Kevin has a second book, Slow Down, Sell Faster! Understand Your Customer's Buying Process and Maximize Your Sales that breaks one of the most entrenched myths of selling: that a faster sales pitch leads to a faster close. It follows in the path of his first book, Getting Into Your Customer's Head: 8 Secret Roles of Selling Your Competitors Don't Know, which was selected one of the top 30 business books of 1996 by Soundview Executive Book Summaries.
Kevin's formal education includes a B.A. in Business Administration from California State University-Chico, and extensive post-graduate work at U.C. Berkeley on the subject of instructional design. Kevin and his wife, who have two children, live in the Reno-Tahoe area.
Tom Gundrum, Senior Training Consultant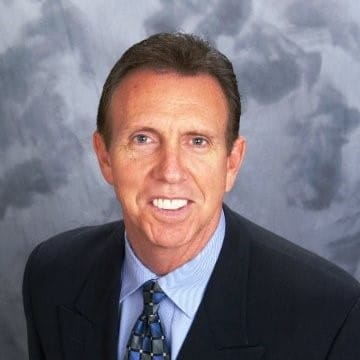 Over the last two decades, Tom has delivered more than 1000 business presentations and workshops to corporate sales and sales management audiences around the world.
Tom's unique communication skills and coaching abilities stem from a wealth of knowledge and experience in both the corporate and entrepreneurial sectors. Tom has had the unique opportunity of working with several of the world's foremost authorities in the areas of coaching, sales leadership and personal effectiveness including; Don Shula, Pat Riley, Lou Holtz, Ken Blanchard, Denis Waitley, and Tony Robbins.
As a senior training consultant with TopLine Leadership since 1993, Tom has delivered sales and sales management training programs throughout North America.
Dennis Chopko, Consultant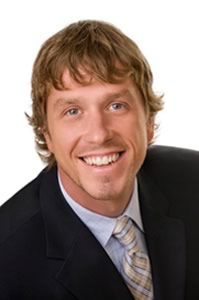 Dennis Chopko is proud to be a professional salesperson. He is a passionate practitioner and perpetual student of TopLine's buy-learning process. Dennis speaks from experience. Over the past fourteen years, Dennis has successfully evolved from business-to-business sales to sales manager to sales consultant, where he has made the call, coached the call, and taught the call. Having had the opportunity to sell, manage and consult in numerous industries, Dennis has the ability to dissect the science of sales down to its simplest form.
As a sales manager for IKON Office Solutions (a TopLine Leadership client), Dennis observed first-hand with his sales team the positive impact that TopLine's program had in terms of increased sales productivity and results. Since 2003 Dennis has helped businesses and salespeople across North America successfully implement the powerful principles contained within in TopLine's sales training program.
The results for Dennis' clients have been outstanding. Client success stories include increasing wholesale business sales by 54% within five months, a sales team that previously never achieved quota that has now surpassed its fourth year of record shattering sales, improving a client's market share from 9% to 23% in less than four months, and the list goes on. These results and many more, all spawn from Dennis' personal motto: If we focus on the success of others, our success will naturally follow.
Dennis Chopko's practical "street wise" experience combined with his energetic passion will continue to transform salespeople and the world of customer-focused sales for years to come.
Gary Connor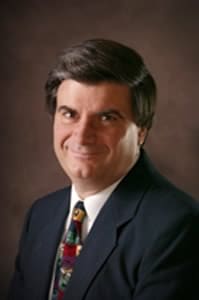 Gary has over 25 years' experience in sales, management and leadership training. His career spans three Fortune 500 companies and includes sales and sales management positions. With Pitney Bowes, Gary was Director, Sales Training & Postal Education. In that capacity he was responsible for sales and management training for 4100 sales representatives and 400 managers.
Gary has personally developed over 300 training programs which span a wide variety of industries as well as delivery platforms. These platforms range from classroom to eLearning to blended learning. The programs include customer service skills, product launches, management skill development, selling skills, presentation skills, technical documentation and train-the-trainer programs. Many of these programs he facilitated directly.
As a seminar facilitator, Gary builds highly interactive programs. Games, puzzles and team activities keep participants engaged in the material. His design philosophy is based on Howard Gardner's work and addresses all seven learning styles whenever possible.
As a delivery resource, Gary has personally trained over 3,000 employees and 2,000 executives and managers in the US, Europe and the Middle East. Gary is often sought after to coach those who have attended his training programs. In that role, he assesses their behavioral styles then matches that against the environment in which they work. From there a strategy is developed which builds on the individual's strengths and closes the performance gaps.
Dale Harbordt, Director of Marketing
Dale has been responsible for the TopLine's marketing strategies for our sales and sales management programs since 1996. She is involved with the creation of marketing communications, client relations, advertising, e-commerce, analytics, measurement tools and database management.
Dale is also involved in increasing market awareness for TopLine Leadership's consulting and sales education services through branding, social media, public relations and community outreach programs.
Corina Ojeda, Production Support & Fulfillment
Corina has been responsible for TopLine's production, distribution and fulfillment since 1997. She has over 20 years experience in printing and project management and provides the highest level of service, quality and commitment.
Susan Reynard, Writer and Editor
Sue is a professional writer, editor, and desktop publisher with more than 20 published books to her credit and total sales nearing 2 million copies. Her first project, The Team Handbook, was recently named one of the top 100 business books of the past century. Sue works collaboratively with TopLine Leadership to develop business communications of all forms (primarily marketing, training, and educational materials).
She worked closely with Kevin Davis throughout the writing of the book, "Slow Down, Sell Faster", and she also performed editing and desktop publishing services for TopLine's "Slow Down, Sell Faster!" sales training program.