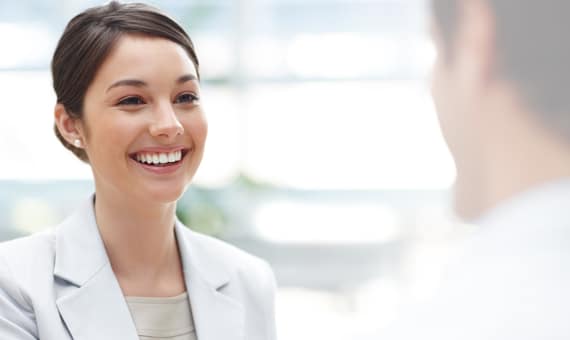 Why do you need Sales Management Training?
TopLine Leadership's sales management training program provides 10 proven and distinctly practical strategies, skills and tools for overcoming the most challenging obstacles sales managers face. Our sales management training develops the holistic competencies so essential to high-performance front-line sales management.
Here are the top reasons why so many leading companies have implemented our sales management training program:
Greater ROI:
The vast majority of sales managers are hungry for new ideas that they can implement immediately. Improve one sales manager's skills and you improve the outcome from an entire sales team.
Improved team health:
Our post-training impact assessments prove that salespeople working for sales managers who previously attended our program feel a direct, positive impact. Salespeople have a much better understanding of the expectations they need to fulfill, and of exactly what they need to do to get better. Read this client example.
Forum for self-reflection:
Provide a forum for your sales managers to take a step back and re-think how they spend their time, who they should be spending more of their time with, and what their game-plan is for improving their sales team.
Increase sales:
Research shows that effective sales coaching can significantly improve the production of a sales team – perhaps by as much as 20%. Our sales manager training program not only improves coaching skills but helps participants improve their time management skills so they will have more time for sales coaching.
Rapid deployment:
A sales coaching initiative is the most readily available human resource strategy that executives can implement to increase sales — and then sustain the performance improvement.
Improve accountability of salespeople:
Frontline sales managers are the only people who can hold salespeople accountable for the behaviors and activities that achieve sales results. Our sales management training provides sales managers with tools and methods they can use to increase accountability – day in and day out.
Coach the coach:
Managers of managers need a common language with their sales managers to ensure that frontline managers remain focused on coaching & developing the team.
View a clip from a recent sales management training workshop.