Implementing a formalized approach to sales coaching – a sales coaching culture – is proven by research to drive up sales performance.
The link between the ability of your sales managers to coach sales reps and your reps' willingness and ability to make the best use of that coaching is critical to your company's top line!
In this e-book Kevin Davis, president of TopLine Leadership, shares the 7 ways to drive your sales coaching culture. Specifically, you will learn: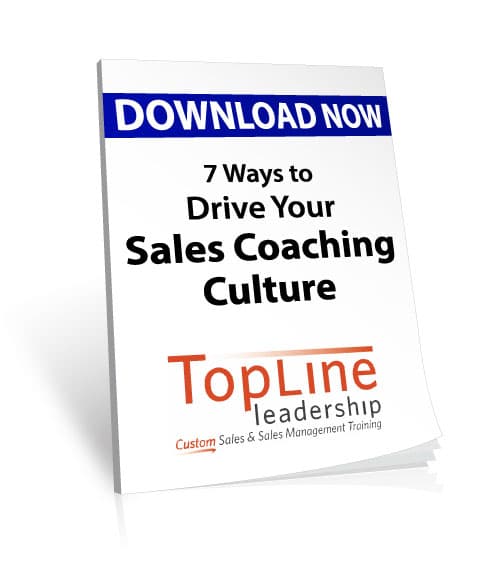 How to hire more coachable people – identify which sales rep candidates have the willingness and aptitude to be coached.
5 common mistakes sales managers need to avoid to coach effectively on a daily basis.
How to better motivate your sales reps to accept coaching by distinguishing between motivators and de-motivators.
Daily techniques for nourishing your sales coaching culture.
5 qualities a good manager needs to develop to become a great sales coach.
Tips for coaching the team with discipline and constructive feedback.
The one essential requirement managers need in order to gain greater buy-in from their team.
Download this important eBook today! "7 Ways to Drive Your Sales Coaching Culture"