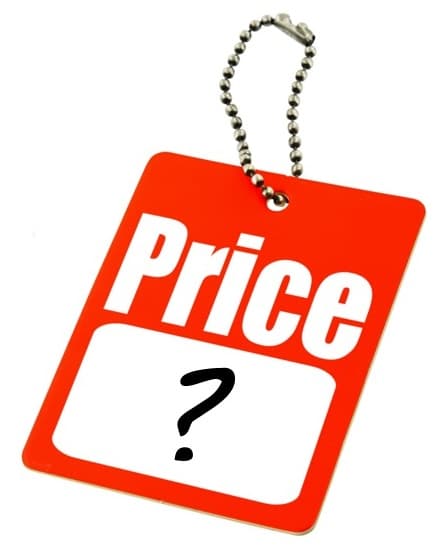 A prospect whose staff sold billboard space told me he was unhappy with their prospecting rate. When he asked me about the price for providing training, I responded by asking him a few questions: What the problem was and why it was occurring. What the impact of fixing that problem would be on his bottom line.
He thought improved prospecting could add $1 million in revenue, about 65% of which would be profit. Bingo! He'd just told me about the potential value to him of my training solution. With that information, I could more easily make a case that investing $18K in training to generate a potential $650K of profit was a great deal.
If I'd started off the conversation describing my sales training program and mentioning the price, what do you I would have heard? Most likely "that's not in my budget" or "we can't afford it."
I've never had a sales opportunity where price wasn't an issue. But anyone who finds themselves continually pressured by customers to slash prices is probably making some mistakes in their sales process. Here are a few tips for winning a price negotiation war.
Are customers undervaluing your solution?
If you set a fair price but find most customers will haggle over every last penny, the real issue may be that they don't value your solution enough.
That problem is your fault, not theirs. You haven't been effective at getting the customer to appreciate the benefits of making a change—and the true costs of doing nothing. So they think the price you're asking is too high.
What can you do?
1. Dig to expose more than one customer need. Don't stop probing as soon as a prospect mentions a first need. Ask questions that will get them to talk about other problems and opportunities. The more problems and needs you (and they) identify, the greater urgency they will feel to make a change sooner rather than later.
2. Make sure the customer understands the full impact of their problems (or potential cost of missing an opportunity). My own customers ask me all the time for a ballpark price on the sales training I offer. I never answer that question until the customer appreciates what it is costing them to continue living with the problems they have—and what can be gained by improving the situation.
3. Link priority customer needs to your differentiators.
In your sales presentations and proposals, focus on the differentiators of your solution (where you are superior to your competitors). Make clear links between those differentiators and the customer's priority buying criteria. If they see that your solution can do a better job of solving their problems—and solve more problems—than your competitors' solutions, customers will be more likely to choose your option even if your price is somewhat higher.
5 Steps of Price Negotiation
Even if you follow all the steps above, chances are still good that your customers will ask for a lower price. Here is a five-step method that will help you deal with price negotiations:
1. Say, "What I hear you asking for is _________ [fusion_builder_container hundred_percent="yes" overflow="visible"][fusion_builder_row][fusion_builder_column type="1_1″ background_position="left top" background_color="" border_size="" border_color="" border_style="solid" spacing="yes" background_image="" background_repeat="no-repeat" padding="" margin_top="0px" margin_bottom="0px" class="" id="" animation_type="" animation_speed="0.3″ animation_direction="left" hide_on_mobile="no" center_content="no" min_height="none"][restate the request verbatim]. Is that correct?"
A first demand is often unreasonable. Restating it exactly may help them recognize that fact (and this gives you time to think).
2. Ask, "Other than price, is there anything else we need to discuss?"
This isolates the demand and prevents the customer from "nibbling," making additional demands after you have made concessions.
3. Ask, "How much of a difference are we talking about?"
You need to know exactly what number the customer is looking for, and what factors they are considering in making the request.
4. Ask, "May I ask how you arrived at that number?
Knowing how they came up with their price demand gives you an opportunity to fix any misperceptions and clarify the issue before you discuss discounting.
5.  If you decide to show some price flexibility, at the very least get something of value in return.
    "If I'm able to gain approval to ________ [e.g., per-unit pricing], would you be willing to _________?
Creating Urgency
You will always have customers asking about potential price cuts, so you also have to get better at win-win price negotiating. That's how you can carry forward the customer's momentum for change and increase the probability of completing a win-win sale—one where you don't have to give away the barn to sell the horse.[/fusion_builder_column][/fusion_builder_row][/fusion_builder_container]