Accellion Case Study

About Accellion
Accellion, Inc., a pioneer in providing mobile file sharing and collaboration solutions, is an award-winning private company that provides mobile solutions to enterprise organizations to enable increased business productivity while ensuring security and compliance. As the leading provider of private cloud solutions for secure file sharing, Accellion offers enterprise organizations the scalability, flexibility, control and security to enable a mobile workforce to create, access and share information securely, from any content source, on any device, wherever work takes them.
Critical challenge:
The critical issue the company faced was that field salespeople lacked a consistent sales methodology and common language to successfully become large-opportunity solution sellers. Seemingly great sales opportunities often collapsed if the salesperson prematurely mentioned pricing. To increase the value of each opportunity, Accellion salespeople needed to identify and sell to additional decision makers besides the identified IT contact. They needed to sell to "line of business" prospects as well. To do this on a world class level, they would have to find a way to understand the customers' point of view on acquiring innovative technology solutions.
Patrick Conte, EVP of Sales for Accellion, says, "Salespeople aren't naturally self-reflective. This had to change."
Needs:
Accellion needed a consistent, repeatable sales methodology focused on the customer buying cycle. They needed to help their salespeople think differently about each sales opportunity – to improve opportunity identification, qualification, discovery, solution design, sales presentation and closing skills.
Conte continued, "Our company's initial market success was based on solving problems for IT decision makers. But the Accellion solution is also critical for the rest of the enterprise, outside of IT. Business units care about productivity and collaboration and are concerned about optimizing in the new mobile BYOD (Bring Your Own Device) world. Slow Down Sell Faster's questioning looks at probing both 'sick' and 'healthy' situations that exist within all prospective sales opportunities. Developing this dual message during a sales campaign is key for selling value."
To ensure the training would stick, Accellion decided to insert TopLine's buying cycle questions into their SalesForce CRM, to provide in-system coaching for each rep within the stages of the opportunity pipeline.
The company also needed to improve salespeople's forecast accuracy and re-focus their thinking on measuring the success of a sales call on the specific actions the prospect agreed to take – instead of the actions the salesperson was taking.
TopLine Leadership Solution:
TopLine Leadership was chosen to implement the Slow Down, Sell Faster! sales training program. TopLine customized their program to Accellion's needs. They then provided two instructors to deliver their 2-day program simultaneously in different rooms at Accellion's Worldwide Sales Conference.
Patrick Conte says, "The reaction from our sales force was overwhelmingly positive. I've been a Head of Sales in high-tech for almost 20 years, so I've had quite a lot of experience in implementing sales training programs. TopLine delivered their program with great skill and passion. Our salespeople were impressed that TopLine understood our business and could speak our language. In the two months after the Topline training, reps are seeing better results and greater visibility within each of their opportunities as they sell the Accellion solution in a highly competitive market. The Slow Down Sell Faster approach has become a foundational part of Accellion's Sales Process."
Our NEW Online Sales Management Training is now available!
Featured Sales Resources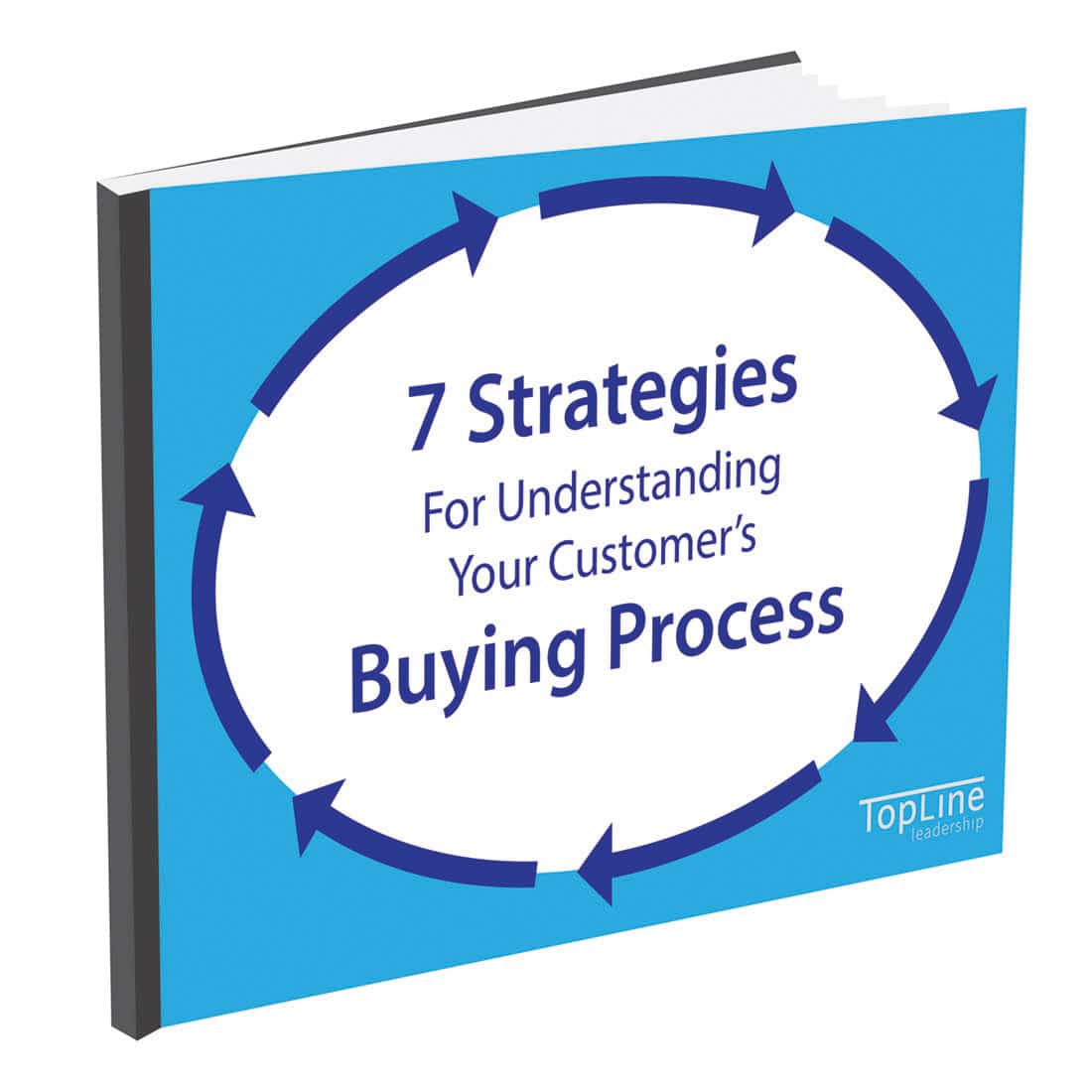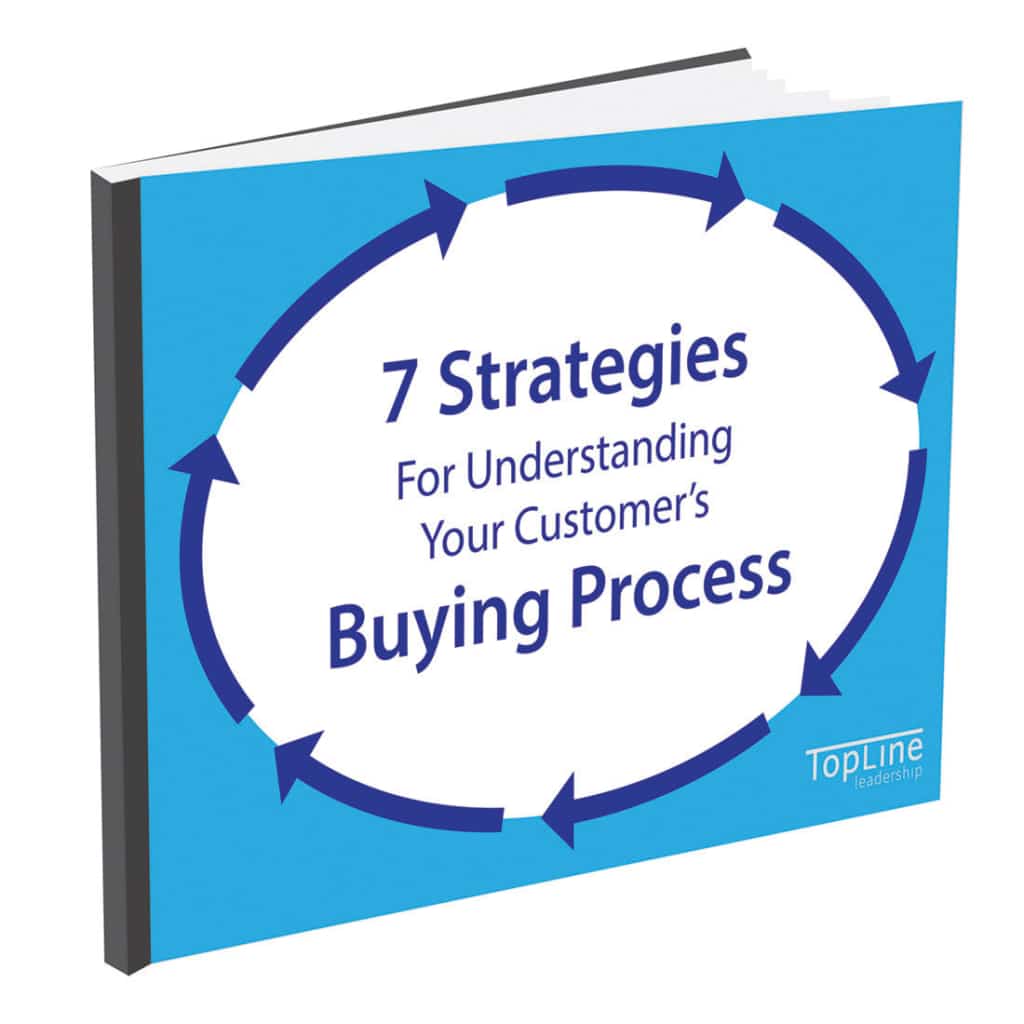 7 Strategies for Understanding Your Customer's Buying Process
Slow Down, Sell Faster!™
Sales Training Workshop